Chart House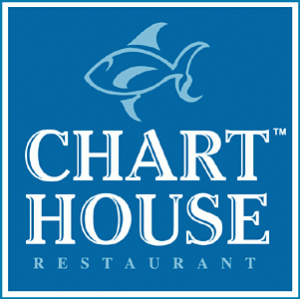 Lincoln Harbor, Pier D-T
Weehawken NJ, 07086
P: 201-348-6628
Situated on a pier over the Hudson River, directly across from Manhattan, Chart House Weehawken at Lincoln Harbor offers guests extraordinary cuisine and panoramic views of the glittering New York skyline. Slow-roasted prime-rib, succulent seafood specialties and tender steaks are served against a background of the impressive cityscape – from the Empire State Building to Wall Street. Recognized as one of the nation's premier restaurants with a view, Chart House Weehawken has redefined dining excellence.
Our unique location affords guests a front row seat for everything exciting in New York. Chart House is the perfect location for a warmup before the Big Game next February, when the world's attention will be focused on New York and New Jersey, and our famous Hot Chocolate Lava Cake is perfect for a post-game celebration! For an unforgettable special event, consider the unmatched atmosphere of Chart House. With three elegant private dining rooms, accommodating parties from 30 to 500, Chart House is the ideal location for a perfect scenic soiree.
Chart House Weehawken – the cuisine and the views ensure a spectacular experience.
www.chart-house.com