Event Details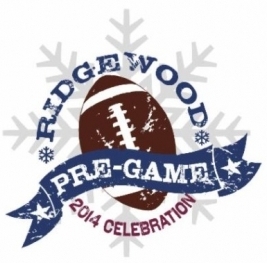 Ridgewood Pre-Game Celebration
Saturday, January 25 2014 12:00 am

Ridgewood Pre-Game Celebration
125 N. Maple Avenue Ridgewood NJ
P:
F:

Four Huddle Zones throughout the city featuring football movies, art & crafts, Chili Cook Off, "Half-time Show," snow ball toss, FIRE & ICE Festival, ice skating (weather permitting), bonfires, snow shoeing, hiking, music, arcade sports games, live music and treasure hunt!
Event:
Mark your calendars January 25-February 2, 2014
Check on the Chamber Calendar for updates for Super Sales and Big Game menu's and features.
There will be four Huddle Zones
Huddle Zone #1-Ridgewood Library-
125 N. Maple Avenue-call 201-670-5600 x110
Art & Crafts-famous Football Movies, Trivia Mania
Huddle Zone #2-YMCA/YWCA-
112 Oak Street-call 201-444-5600 x375
Tailgate Tasting, Magician, raffling of footballs, football fun!
Huddle Zone #3- Building 54 (The Old Bank Building)-call 201-445-2600
54 E. Ridgewood Avenue
Sport Arcade Game, art & crafts, big vault treasure hunt, Declan Power Band,
"Half Time Show" RHS Marching Band/Maroon Chorus, Cheerleaders, Football team, Chili Cook-off.
Huddle Zone #4- Graydon Park
Linwood & Maple Avenues-call 201-670-5560
Fire & Ice Festival -Come Alive Outside
Bonfires, snow fun, vendors, ice skating, ice sculptors and lots more.
(weather permitting)
Events during the week will include:
Special Sales at most Ridgewood stores and
Big Game specials at several of the participating restaurants.
Snow ball toss (weather permitting)" and much much more!
Want to be part of this "Pre-Game Celebration"-call 201-445-2600, email:info@ridgewoodchamber.com, for updates: www.experienceridgewood.com
www.2.ridgewoodnj.net/main.cfmrnuse your NJ transit SUPER PASS to get to Ridgewood for the fun!